Description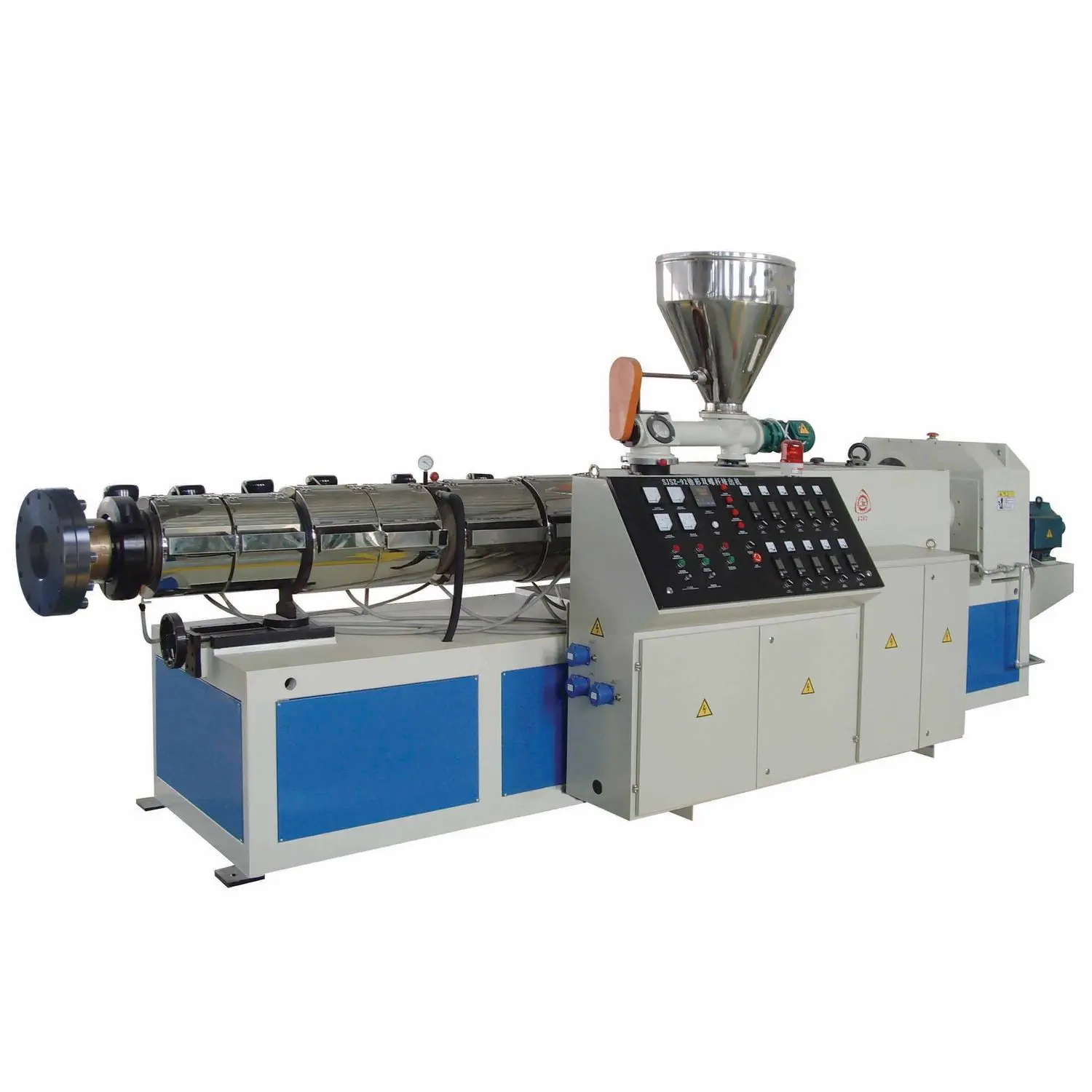 SJSZ series conical twin-screw extruder is equipped with AC motor, auto temperature controller, vacuum exhausting device.
This production line is suitable for production of plastic pipe, plate and profile
Main features:
Frequency conversion timing.
Hard-toothed Gearbox
Material of the screw and barrel is 38CrMoAlA, nitrogen treatment, screw is designed especially for rigid PVC profile.
Screw adopts frequency conversion timing, Inverter is brand of ABB.
Cast-aluminum heating coil, barrel is fan cooling.
Vacuum degassing designed
Fixed quantity feeding device, frequency conversion timing, inverter.
Stainless hopper, side glass, with cover.
Concourse chip(inside is chrome plating ) is equipped on the extruder head, pressure sensor device is also equipped with.
Models: SJSZ45/90, SJSZ51, SJSZ55/110, SJSZ55/120, SJSZ65/132, SJSZ80, SJSZ92,